October: In Case You Missed It
Have you stopped and wondered: where is 2015 scurrying off to so quickly? It's hard to believe we're welcoming November already! Here's a recap on what you might've missed while you were out chasing awesome views of the changing leaves.
Trail Talkin' on the Blog
October was a huge month for us – we released our new PSA and ad spots featuring real National Park Foundation supporters. The concept showcases the idea that you are the parks. You can also check out the Q&A's with three of the supporters featured in the ad spots – Stephanie Shinmachi, Richard Nickel, and Matt Leibowitz – and be sure to keep an eye out for posts next month from some of the other park lovers highlighted in the ads.
Speaking of Q&A's, we chatted with Travel Channel's 50/50 host Samantha Brown about her love of traveling and exploring national parks, and heard from Ranger Veronica Verdin about her work at Grand Teton National Park – she even gave us a few tips about what not to miss there!
With the second half of Hispanic Heritage Month carrying over into October, we continued the celebration by inviting park lovers to explore Hispanic cultures through the arts.
Our much-anticipated Find Your Park Expedition also took place this month! We kicked off #FYPx by hosting a social media party with the expedition participants and partners.
As the crew geared up for the trip of a lifetime, #FYPx participant Mellie Davis shared her aspirations for the trip in a post titled, "Plus Size Teacher Goes Hiking."
From the road, the #FYPx crew showcased the impressive beauty of Great Sand Dunes and the splendor of Mesa Verde's dwellings. Get caught up by perusing the striking imagery of Cliff Palace and check out "#FYPx Goes House Hunting."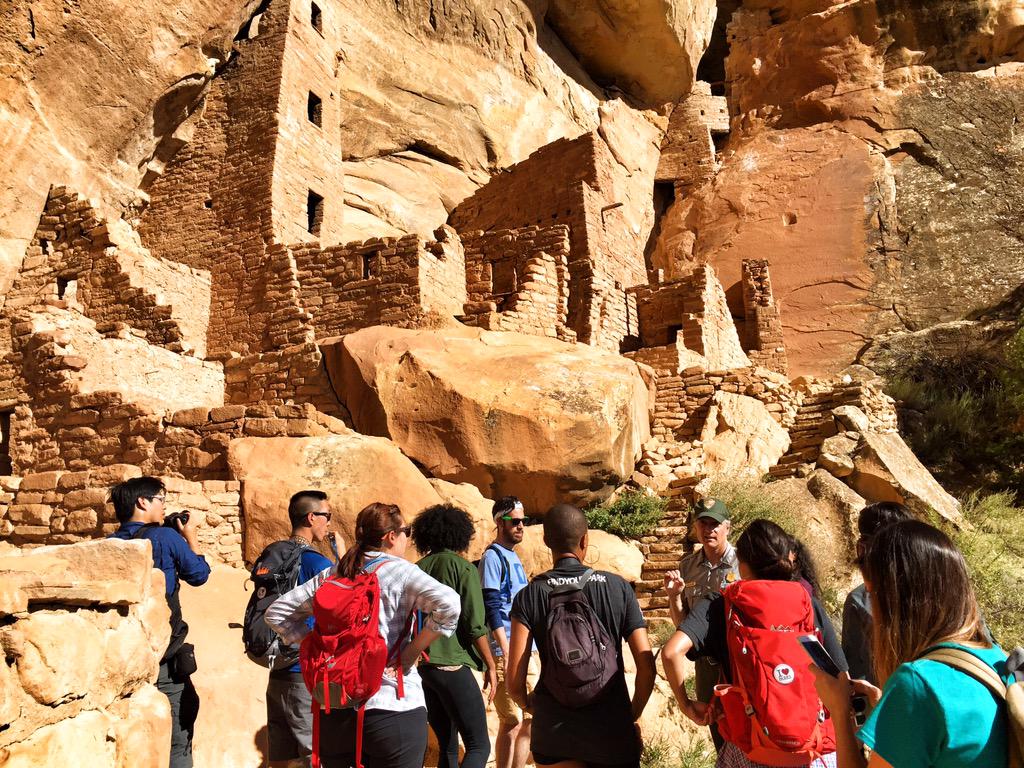 The National Park Foundation also shared a post remembering the many contributions of long-time national park supporter Leon Gorman.
If you're curious to see your support in action and how it impacts lives, check out this post by Shandiin Tallman in which she talks about a future with the National Park Service after her experience with our Active Trails program.
And lastly, it's only fitting that we concluded the month of October by sharing tales of costumed storytellers and a mysterious ghost ship.
Travel Ideas
Don't settle for stops at scenic overlooks along the road to take in the season's beauty. Check out these 4 unique ways to enjoy leaf peeping.
Get your Indiana Jones hat on and enjoy the archeological wonders of these 6 weird animal fossils you can find at national parks.
Don't leave Fido at home: explore these 7 dog-friendly national parks.
Planning a campout in the near future? We've got some recommendations on camp cooking equipment and handy tips to help you prepare.
Nevada's Great Basin National Park is a fascinating place to visit. Check out these 12 unbelievable (but true) facts about this national park.
Hot Off the Press
Because it's never too early to get into the holiday spirit, we revealed that the 2015 National Christmas Tree Lighting will be held on December 3.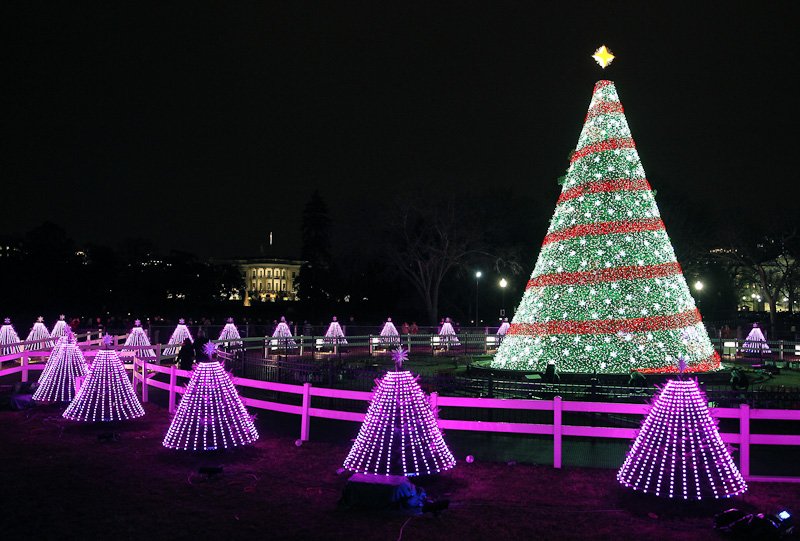 And we announced a new partnership with the Yankee Leisure Group.
Gettin' Social With It
October's best Facebook post happened to coincide with our most popular Instagram post EVER! Our friends at REI made a bold declaration this month that they'd be opting out of Black Friday madness, closing their stores that day, and paying all employees to #OptOutside with family and friends. We love that they're creating a wonderful opportunity for employees to get out and find their park, and the national park community loved the news too!
Our best tweet of the month happened just this week when we welcomed the 2015 FIFA Women's World Cup Champions to President's Park for a soccer clinic. Superstar Megan Rapinoe let us in on a little secret that though she's been to some pretty great national parks, Yosemite was where she really found her park.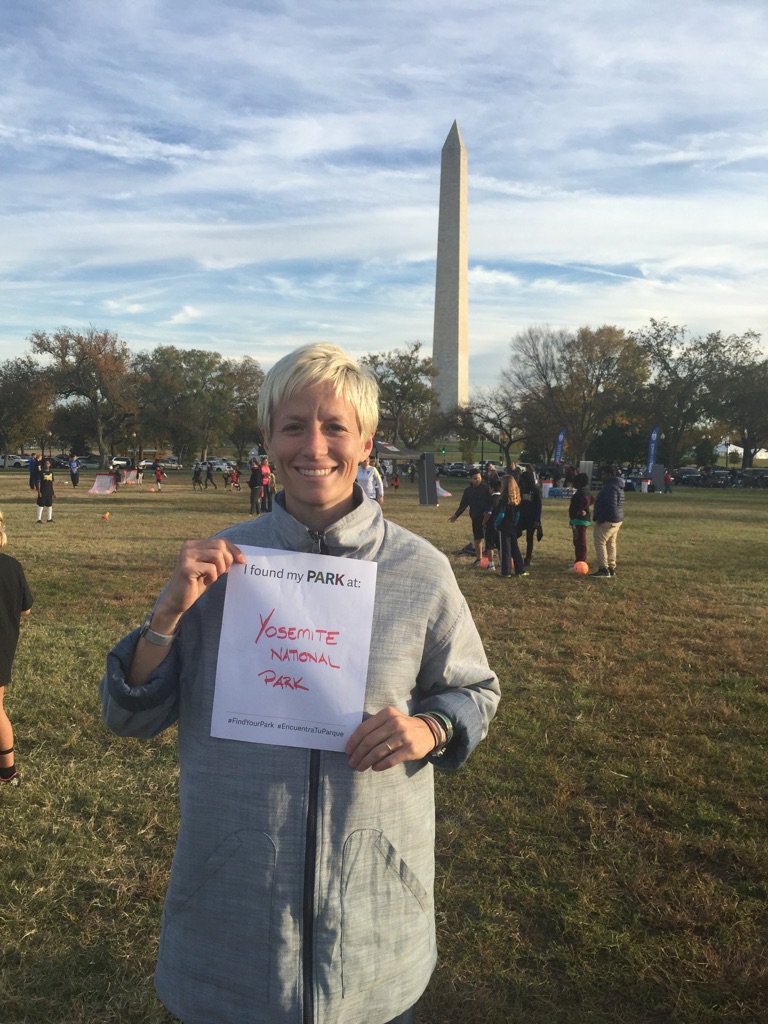 What about you? Are you sharing shots of your favorite moments and memories in national parks with us online? We're out and about, playing on the interwebs in all of the fun places! Join us on Facebook, Twitter, Instagram, Tumblr, Pinterest, and Google+ . We'd love to hear from you!